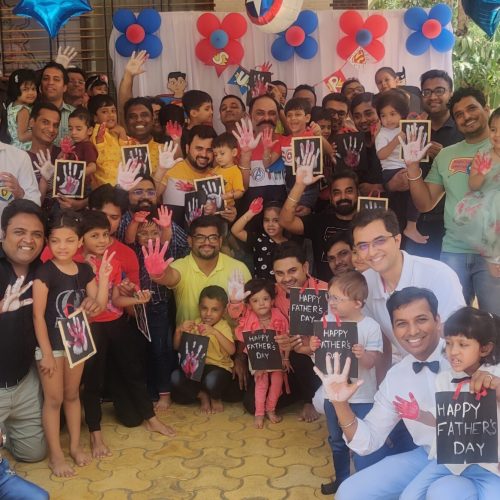 It is very important to address to the needs and strengths of individual child. Our programs facilitate growth-based teaching and learning approach. Our curriculum allows teachers to modify their teaching methods, so children of different individualities can benefit from joy of learning. Once a child is enrolled in our preschool, we take care of everything from early preschool programs and early preschool curriculum to their learning to their drop-off and pick-up times to their character growth. It's all about their holistic development by achieving growth milestone in a protective and healthy environment.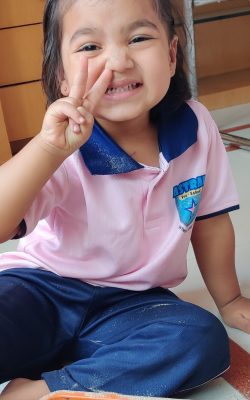 In this program, we reinforce your toddler's natural desire to explore—turning every moment into an opportunity for learning and encouragement. We've designed our playgroup program to nurture your child's growing individuality through days filled with interactive learning and group activities. Age Criteria: 18-24 months
In this program, we foster your 3-year-old's creativity in an environment that encourages curiosity and exploration. We have designed our nursery program where our teachers guide your child using technology, dramatic play, outdoor activities and more to make learning a fun and fruitful experience. In this program there is a development of language, art, literacy, number acknowledgement, social and emotional behaviour, gross; fine motor skills and character growth. Age Criteria: 3 years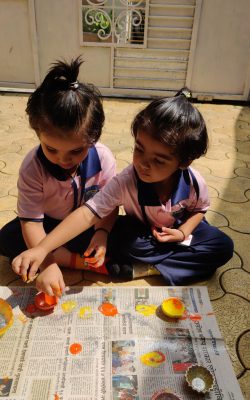 At this age group, we know that your 4-year-old is ready for the next challenge. We provide the motivation and guidance to build on their momentum and prepare them for school. In this program, we make learning fun and engaging with books, poems, songs, rhymes and stories – helping your child make connections between letters and words, words and sentences. We create learning experiences where your 4-year-old's creativity can thrive in an environment that encourages curiosity and exploration.

Age Criteria: 4 years
In this program, your 5-year-old is nurtured into a thoughtful, caring, and adaptable individuals using well-rounded curriculum that includes study of language, art, literacy, mathematics, science, social studies, gross & fine motor skill activities, brain enhancement activities and character building activities. This will help them academically and make them more confident to enter a new world of primary school that has bigger challenges.
Age Criteria: 5 years