Montessori Teachers Training has gathered a lot of importance in the current years. The demand for qualified pre & primary school teachers is quite on the rise as the city has more than 120+ preschools operating. The Montessori Teachers Training Course is an attempt on our part to provide Montessori, Primary, Pre-primary & Nursery teachers an ultimate learning platform for teaching the young learners. It is of utmost importance that in order to teach the young learners, teachers should go through a certified teachers training program. The training course is aimed at training adults to work with children from ages 1-6 years in a Montessori environment (classroom). The Montessori Training Course is an intensive Three-month program, at the end of which successful candidates receive a Certificate Diploma.
Anyone with 10+2 level qualification or above is welcome to enrol for this Montessori Teacher Training Diploma Courses at Astral!
.To offer job – oriented, certificate programmes
To empower women
To provide quality training to aspiring teachers
To contribute fruitfully to the field of education and thus bring about nation building
About the Montessori Trainer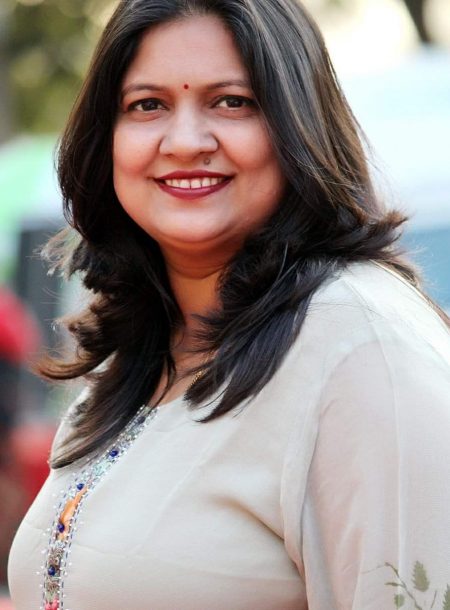 She comes with more than 10 years of experience in the field of education. Her forte is her experience in setting up a new school from the base level (ICSE &IGCSE SCHOOL). She has helped many teachers to evolve at their best of potential who have proved themselves in the field of education, just like her!
M.A ( Education) Mumbai university B.ED (English ,History)
• Good understanding of various technologies and media for presentations • Stays current with the latest research in education methods • Excellent presentation skills • Understands the classroom issues teachers commonly encounter • Excellent training need identification and delivery • Able to engage teachers effectively in training • Encourages audience participation at training • Works well with administrative staff and teachers • Passionate about the educational process • Perfection in Academic Background
Learnings of a Montessori Trained Teacher from Astral
Experience of handling a section 30 teachers and 510 students as coordinator
Organizing students learning opportunities
Curriculum & Lesson Plan Development
Observations of lessons delivered by educators & providing proper guidance & Input
Logical & critical thinking, ability to solve the problems quickly & efficiently and management ability
All administrative work for smooth functioning of the school
Students Assessment
Parent –Teacher communication
Class room management.
Reputed faculty
Montessori Material handling
Child Psychology
Computer Fundamentals
Basic English Grammar
Phonetics
First AID training
Phonics
Experiential Learning
Skill Development
Child Psychology
Flip classroom
Integrated learning
Lesson Planning
Value education
Day Care
I highly recommend Astral Preschool for kids as they have very innovative and practical ways of teaching, it's always fun based learning!! It has a warm atmosphere with most inspiring and loving teachers!! Also, it's a Sheer Blessing to do a Montessori Teacher Training course under the guidance of Suchita maam, she's one of the most inspirational women I've ever met!! - Bhavana Punjabi
A well trained staff and mentors for teacher training are well educated with good command over English language..concepts are explained with examples and activity based training.. internship of handling kids and practical training is given more importance. Attending the classes was like taking a deep dive into the ocean full of knowledge and wisdom. - Sapna Jagwani
I had a very good experience of Montessori training where I got to learn in a supportive, thoughtfully prepared environment. Highly recommended for Montessori Training! - Arpita Siriya