Astral: Resembling A Star! 
As our name suggests, every child's uniqueness shines in his or her own way and that's why we are here to explore!
Astral preschool is born out of years of desired research and personal experiences of study pattern used in India. Astral Preschool believes the core skills needed for a successful, productive life are learned and enhanced before the age of 5. Learning, communication, emotional and interpersonal skills are developed during these formative years. We encourage our children to learn through various teaching methods and positive guidance. We nurture every little tot entering our campus with love and care. That's why our logo denotes a shield indicating the protective cover we promise to maintain over our toddlers.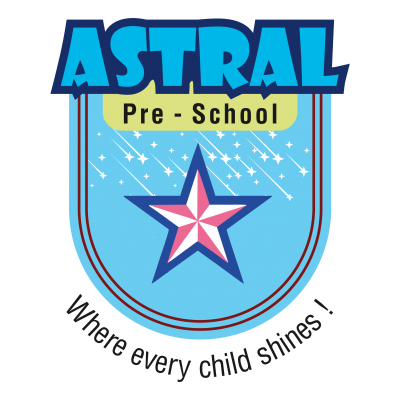 Every little eye when opened with a new vision has the ability to rule the world!
Every little heart when filled with love and care has the ability to rule the world!
Every little step when taken with positivity and confidence has the ability to rule the world! 
We understand that children respond best to teachers who instruct with love, kindness, positivity and encouragement. Our teachers are experienced and trained to educate in this nurturing fashion. We work individually on every child to bring out his/her confidence to choose his/her interest. We work with parents who play a key role in enabling their child to bring out their infinite potential; also enabling parents to add value in their kid's growth from very early stage. Our goal is to have each parent and child excited to be part of our system each day.
Astral's mission is to provide exceptional care to children while fostering each child's intellectual, social, physical and moral development in an academic-rich environment.
The founders of Astral Preschool are disciples of modern education system. They are young, enthusiastic, educated and experienced in education industry. The skill set that they possess have led them on a pedestal of successful business women entrepreneurs. Astral Preschool to them was about living their dream of giving quality education to all. Their triumphal victory lies in the happiness in the eyes of parents after approving of a notable growth in their child belonging to their school. They want to go beyond a traditional school system and explore learning aspirations of a child. Through their curriculum and teaching methods, they nurture a child's growth with utmost care and love. For them, it's all about bringing a change in the way humans seek education!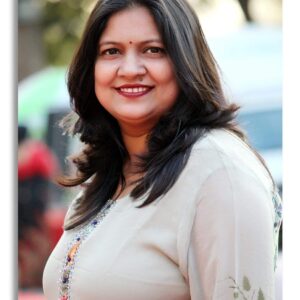 Suchita Rajguru      
M.A (Education) Mumbai University, B.Ed. (English, History)
13 years of experience in the field of education
3 years as a Government certified Montessori Trainer
Ruby Merchant       
MBA in Finance (Mumbai University)
Banker turned Educationist
Our Education Core Values
Activity Based Learning
We encourage students to actively participate in their own learning experience through activities that also hone their bodily skills.
Practical Approach Towards Learning
We answer to all the whys, whats, hows of children by logical and real explanations which help them memorize the concepts in a more practical way
Fun/Play Way Method
We help children to learn with their whole bodies, exploring their surroundings freely, communicating about what they are learning and discovering how to relate to others. 
One to One Attention
We believe that every child is unique in its own way that only helps us truly understanding their sentiments and helps us to find solutions to make them learn productively and progressively.
Real World Learning
We nurture every child's growth by showing them a true world outside of the classroom through filed visits that are knowledgeable and fun.  
Developmental Milestone Based Teaching
We feature an array of age-appropriate learning that encourages children in discovery, thus reinforcing skills.